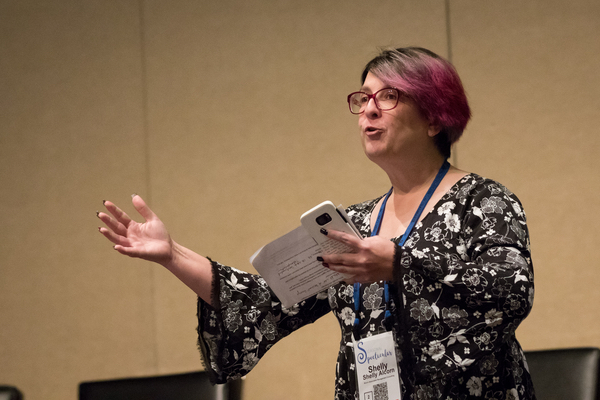 What Shows Others You're a Gifted Professional Without You Having to Say It?
May 10, 2022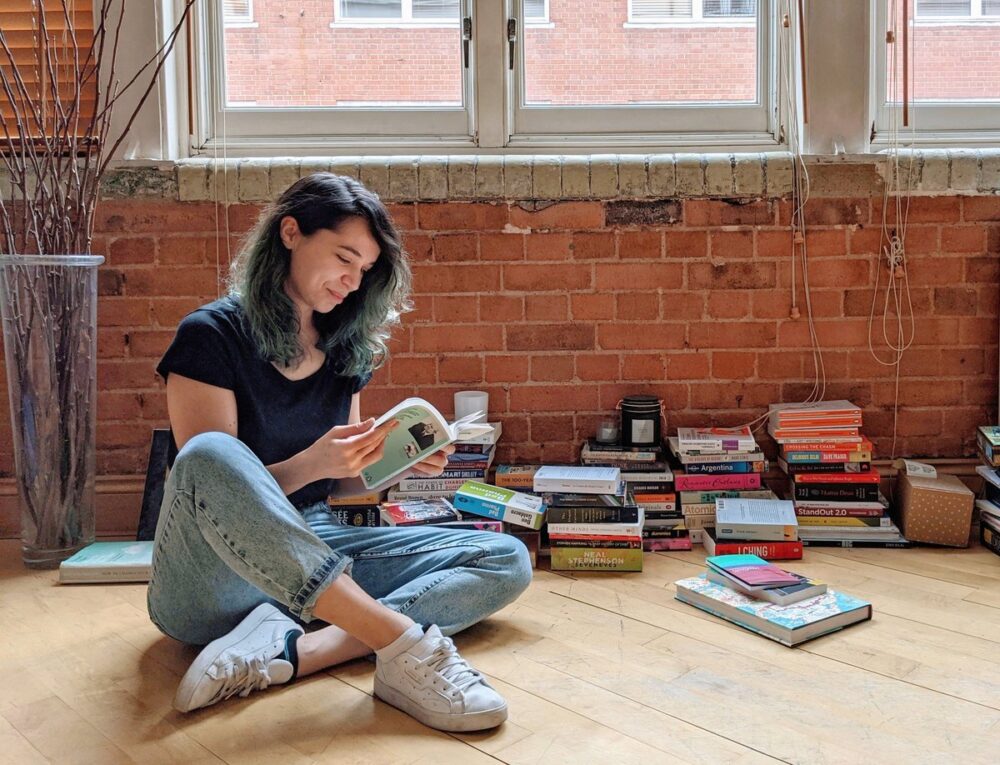 Who Gets a Ph.D. in Neuroscience, Loves Neurodiversity and Adores Growth Loops and Curiosity?
December 7, 2022
If you are a gifted professional and you meet Kate Van Name, you quickly gain a double bonus of getting to know her and learning a lot about yourself.  Kate is fun, deep, complex, big-hearted compassionate, boldly intelligent, and thrives on unparalleled curiosity.   Depending on who she is talking to, that may come across well or confuse them.   Many professionals have these traits, but not all at once and not so intensely.  For the gifted adult, this can feel like a blessing or burden, depending on the understanding and empathy of the next person they talk with.
Meet Kate Van Name, founder of KVN Partners Wellth-Tech Consultancy, business accelerator advisor, teacher, community leader, and strategy coach. She explores, trains, and coaches in the areas of Balanced Coaching, Wellth Leaders Retreats and Coaching, and the 4P Solution Journey (path, people, process, and profit).
Even As A Baby, She Did Not Crawl.  Instead, She Got Up One Day to Start Running.
Kate's mind, body, heart, soul, and spirit have been on the giftedness level her entire life. She is not easily satisfied by accomplishments that others find impressive. As long as you are willing to raise the bar, again and again, you might find in Kate a great friend who understands what it's like to have unruly anxieties that worry, more than others, about continuous and relevant education, integrated health and wellness, and strength-based employment.
Just because she seems to be quiet, polite, and reserved when you meet her, don't let that fool you.  Kate is community passionate.  She invests in people and towns.  She volunteers for boards and does the heavy lifting assignments.
She loves the water and has her best thoughts and moments when putting her feet in the water while sitting in an Adirondack chair pulled up to the edge of the lake near her summer home.   She has even greater thoughts while sailing or paddling her canoe in a steady rhythm, with only the sounds, smells, and sights of nature embracing her.    It's how her intensely complex and multipotential mind finds patterns and paths for the massive piles of data that her mind is capable of carrying.
How Do You Know You Are Gifted?
There are more than 50 measurable traits of the gifted adult, also documented as Everyday Genius™, Rainforest Mind, and Exceptional Talent, but to name a few, Kate has these characteristics:  Some exceptionally talented and gifted professionals are so deep in their projects and making sense of complexities that normally overwhelm others, that they seem quiet.  Kate has plenty to say and a lot of powerful practices worth sharing when she senses someone else in the room might just rise to her level of massive thinking and shows to her listening skills as deep as what she's about to say.     You don't have to agree with Kate, but you'll miss all the fun and benefit if you don't try just a bit harder to fully understand.
Other gifted traits Kate claims are these: Successfully taking on a missing role, different every time, in a team or process as well as thinking up, working out, and presenting a completely new, socially effective system, regime or solution.  Amazing is what others might say when noticing Kate is often 20 years—roughly a generation–ahead of her time with ideas or inventions.  That's another characteristic of the exceptionally talented professional and communicator.
Gifted awareness
Q: Is this true for you? Because you are a deep thinker, highly intuitive, creative, analytical, and curious, you bring a particularly complex dimension to professional relationships.
Kate: Funny, because I very much bring this in abundance. I say "funny" because, over the past 10 years, I have actively and purposefully worked on tempering that characteristic because often I bring too many layers and complexity too quickly for people to handle.  "Overwhelm" is what I used to hear when I didn't slow my roll.  So, now I take all those above skills and apply Kīnāʻole to my relationships. I am focusing much more on the way I establish my relationships considering time, reason, and feelings. I believe this has helped me honor the work, the relationship, and the ongoing health and wellness of everyone involved more than ever.
 Professionalism focus
Q: Did you become a professional on purpose or did your career path open a door into the profession you identify with today?
Kate: Until I graduated from college, I had no particular interest in a profession – always curious about everything, master of none. When I started my first real job after college, I was hooked and business became my life. I loved work and I couldn't get enough of it. Very soon into my career – 23 years old – I knew I wanted control of my destiny and I have purposefully designed my career path and intentionally taken calculated risks for the past 30 years.  Ownership was my destination and my goal was to leave seeds of a great legacy along that journey which would bloom far after I was gone. Every varied path in my career has brought me perfectly to my right destination and all the people I have hired, mentored, supported, and invested in are those seeds.
 Communication focus
Q Which of your communication skills do you seem to work on constantly, always learning, always evolving? 
Kate: Goodness.  All of them.  Besides eating and breathing, we communicate the most.  All the obvious forms – verbal, and written, as well as the nuanced forms such as body language and the art of silence.  If I must pick the ones I work on the most, they would be observing and listening because as the world rapidly changes, so do relevancy, purposefulness, and meaningfulness of communication.  If we aren't listening and observing more, we are missing the subtle changes and creating credibility gaps. We see it every day in the news cycle.
I find myself listening much more carefully as I get older because I want to know those changes and differences.  My grandfather said he would surround himself at work with younger people and loved listening to them because he didn't feel old when they were talking with him.  I believe he really did it because he was curious and engaged in the changing times and caught up in the excitement of the opportunity young energy brings. I dig that and understand it.
Words to Live and Laugh By
The power of quotes and rhetoric is part of the gifted person's thinking.  Here are the quotes Kate often uses:
Be ashamed to die until you have won some victory for humanity. – Horace Mann
Whatever course you decide upon, there is always someone to tell you that you are wrong.  – Ralph Waldo Emerson
It's said that a wise person learns from his mistakes. A wiser one learns from others' mistakes. But the wisest person of all learns from others' successes. – John C. Maxwell
Kinaʻole in Hawaiian translates to in Old Hawai'i, if a professional, whether a craftsman, artist, priest, or official, performed a particular task in his line of work, it was expected to be done without defect or flaws.  Anything less was not acceptable.  In operational terms, Kinaʻole means:  Doing the right thing, in the right way, at the right time, in the right place, to the right person, for the right reason, with the right feeling – the first time!

Frequently we feature professionals who are initiating meaningful conversations with other gifted minds and storytellers–and who they serve. They connect regularly through this blog, our GPC Community, and their own emails to nurture and support the network which enriches them. See if their words and actions work for you or engage with them directly by sending a comment and sharing your insights.