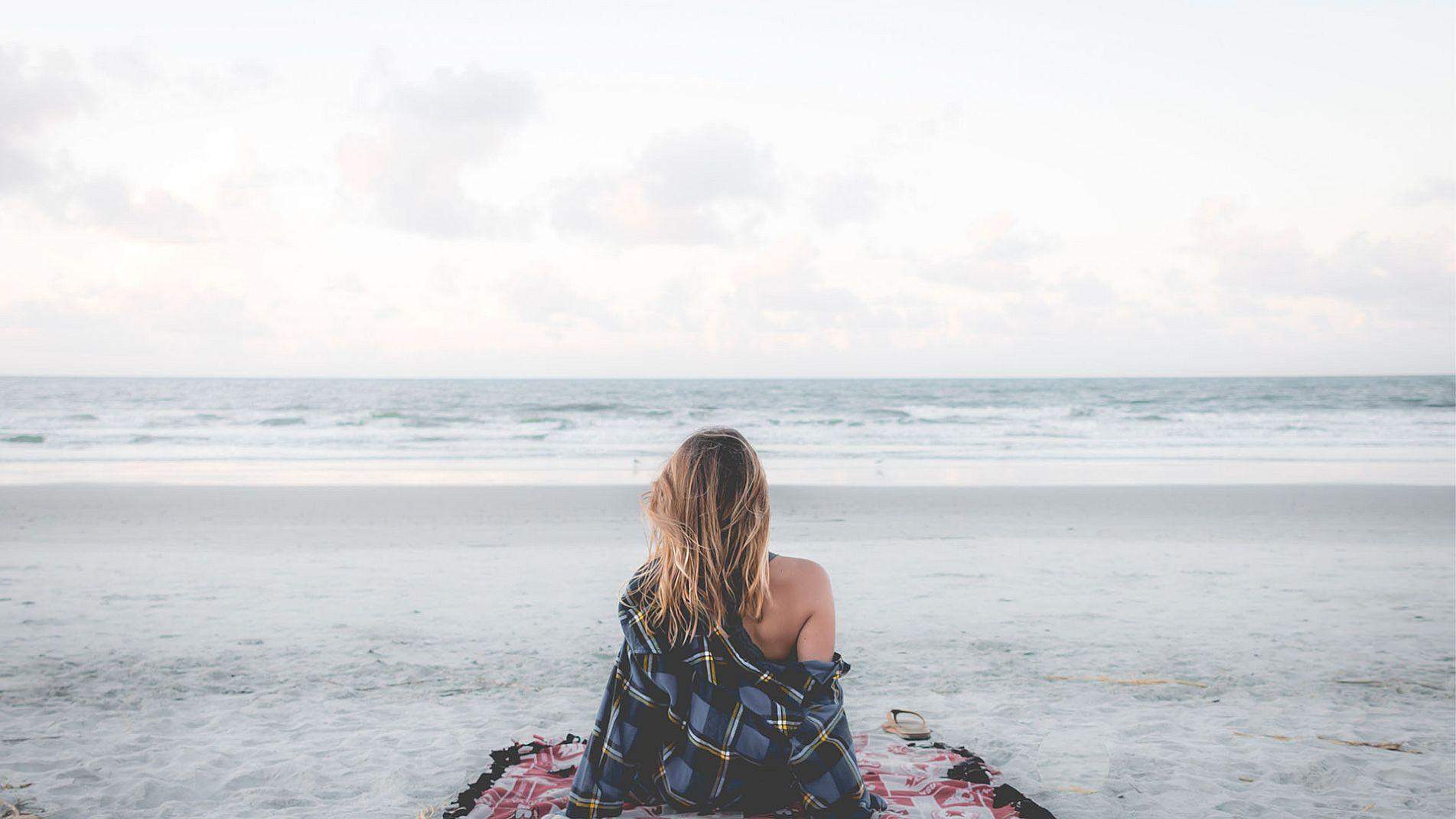 What is the story of your profession?
Are you ready to inspire and influence change with your story?
What is the story you are giving to your customers to tell the world?
40 years of Frameworks and Secrets for Creating and Growing Your Profession, Your Credentials, Your Future Workforce.
Georgia Patrick works with high-performing executives and innovative entrepreneurs to bring game-changing certifications and professional development to American-created organizations. She's on a mission to personally work with the most remarkable people, who are sure of two things:
They are in the best position to double or 4X their customer base and they are smart about not going it alone.
What's Your Story?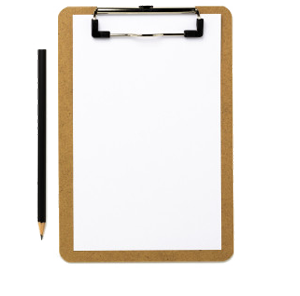 ---
Why are you doing this?
Do you believe credentials make a difference to professionals and the people they serve? Do you believe that competency always wins, more than the size of the program?
Have you noticed how rapidly certification programs are evolving, changing and re-inventing the world of work, because it seems impossible to learn the credentials business as fast as you need to?
You have to go all in to make it in the credentialing industry.
What does it really mean to go ALL IN on something in your business, your life, the way you connect with people and do something that matters?
Going ALL IN means jumping into the unknown without knowing exactly what will happen or whether it will work or not. That's why the certification savvy matters… hire The Communicators.
How does every certification program start?
The same way – small and with the first person to become certified. The bold who head these programs are passionate leaders who have deep knowledge of their profession or field and not a clue about where to start or what to do when stepping into the entirely different world called the Credentialing Industry.
---
---
---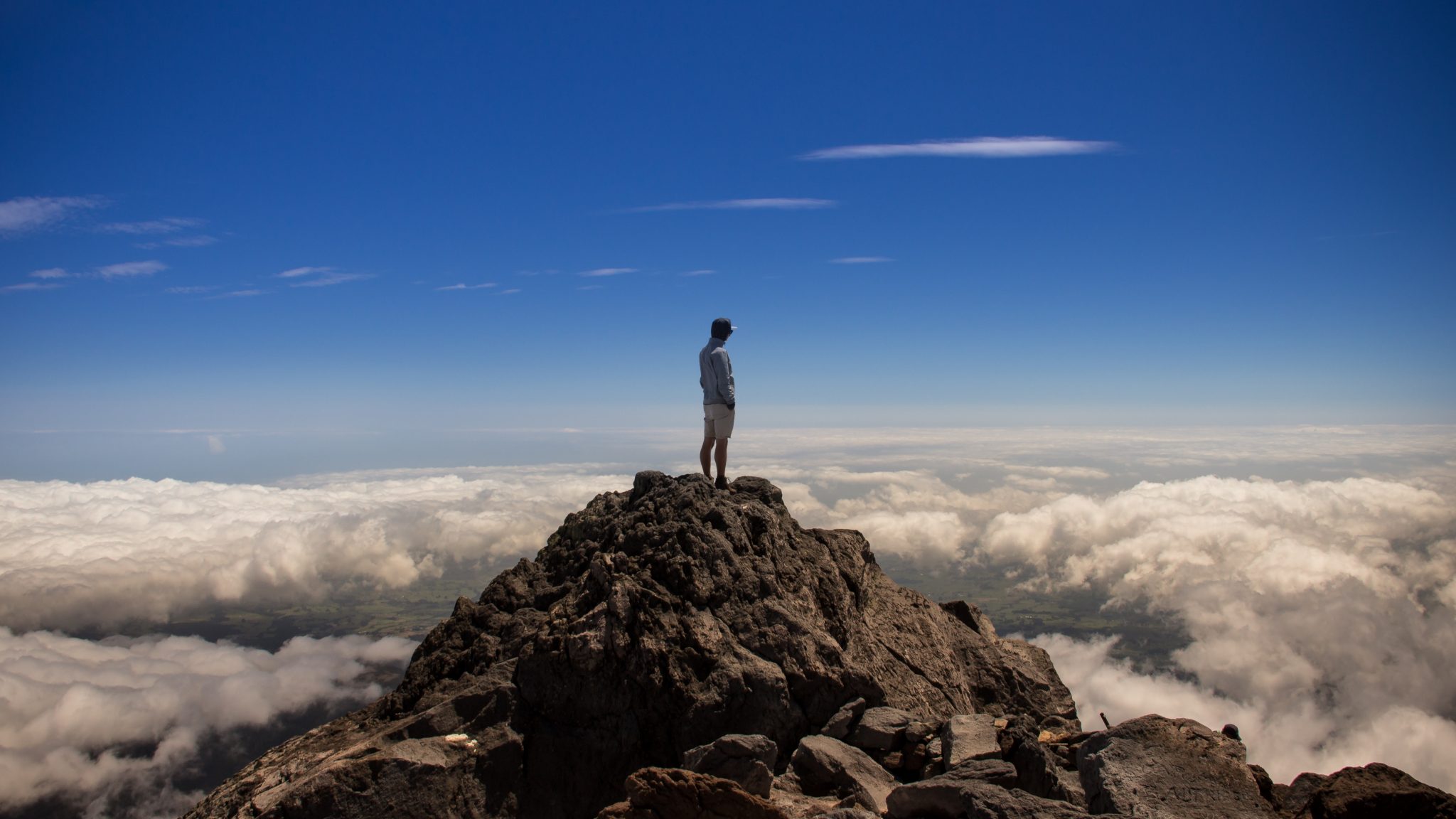 How do you share your expertise with the world?
You can't build a certification company with the wrong story.
---
I'm Georgia Patrick. I'm on a mission to help professional leaders create quality, one-of-a-kind certifications and accreditation that add value for all involved and quickly rise in visibility to the premium brand spot.
I help people transform deep expertise into interesting, intriguing stories that set them apart. I've worked with hundreds of association executives, certification companies and continuing education enterprises to develop their story skills, so they spend less time persuading people to love their certification and more time engaging the community their certification benefits. These clients have gone on to build strong brands, loyal sponsors and investors, collaborations with allied professions and financially strong programs.
Growing a Certification Business Takes You Out of Your Element Why would you wander away from the tribe and go it alone, past the point of knowledge, skills or good sense? Humans have known this instinctively for millennia, which is why they rely on an experienced guide and accurate map, for a new venture.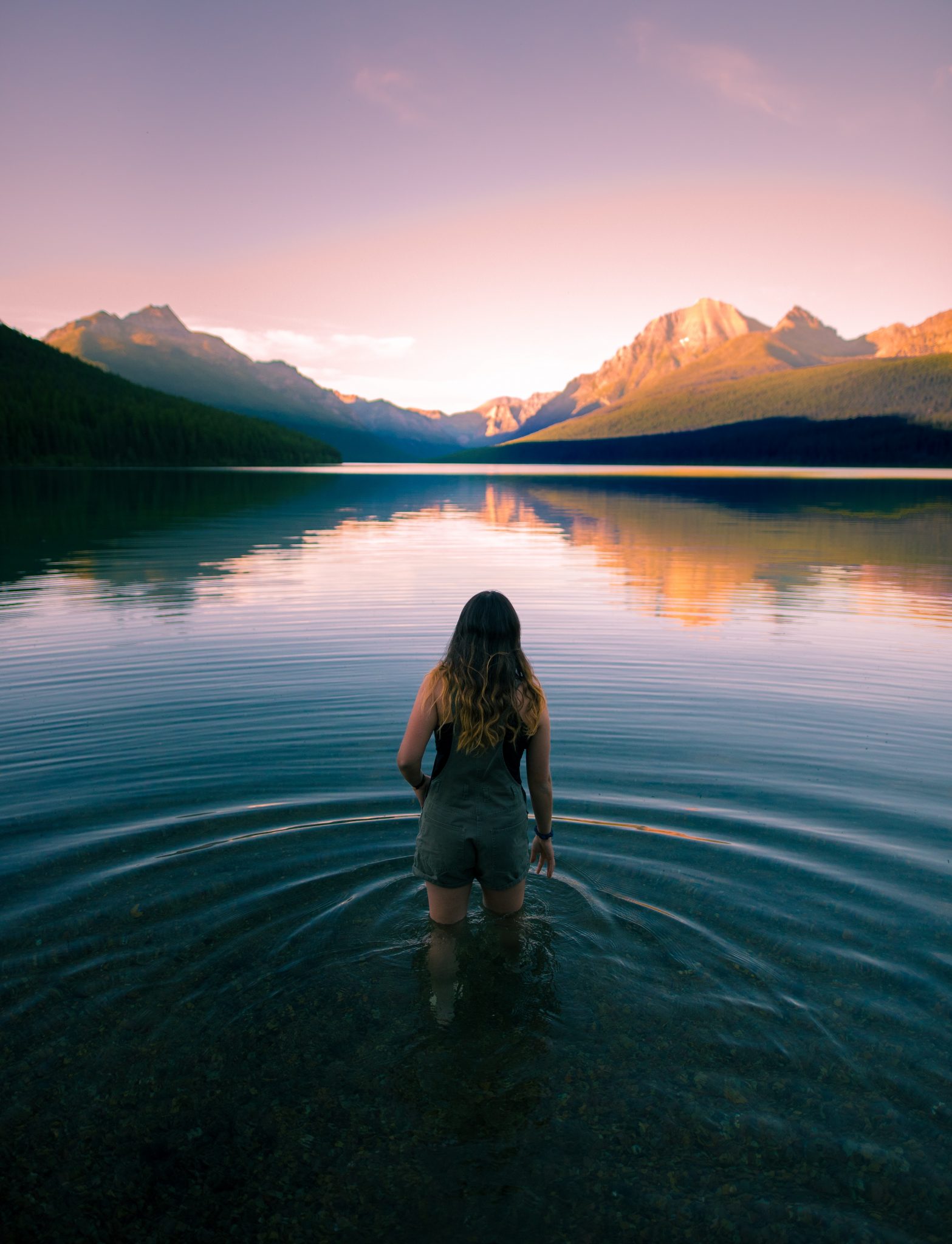 Every entrepreneur, professional expert, business leader and association executive faces a great unknown when they decide to venture into the credentialing industry. There's no college degree for this. What causes them to go slower than planned and burn up resources before they hit goals for the year is not the challenge of achieving a body of knowledge for their profession. It's not the challenge of creating examinations or learning to speak psychometrics.
What's stopping you is the lack of ability to communicate the value of certification in meaningful ways to four specific and very different groups necessary for certification to grow. Without a full pipeline, there's no growth. Without industry buy in there's credibility or money from others. The best plans always hit snags and that's why the Growth Plans with Pivots and Alternate Routes, created by Georgia Patrick, works. It's not at all about "figure out as we go." It's about knowing the niche, selecting the strategies that fit your situation and providing the consulting that makes you feel like going into a test with all the answers in hand.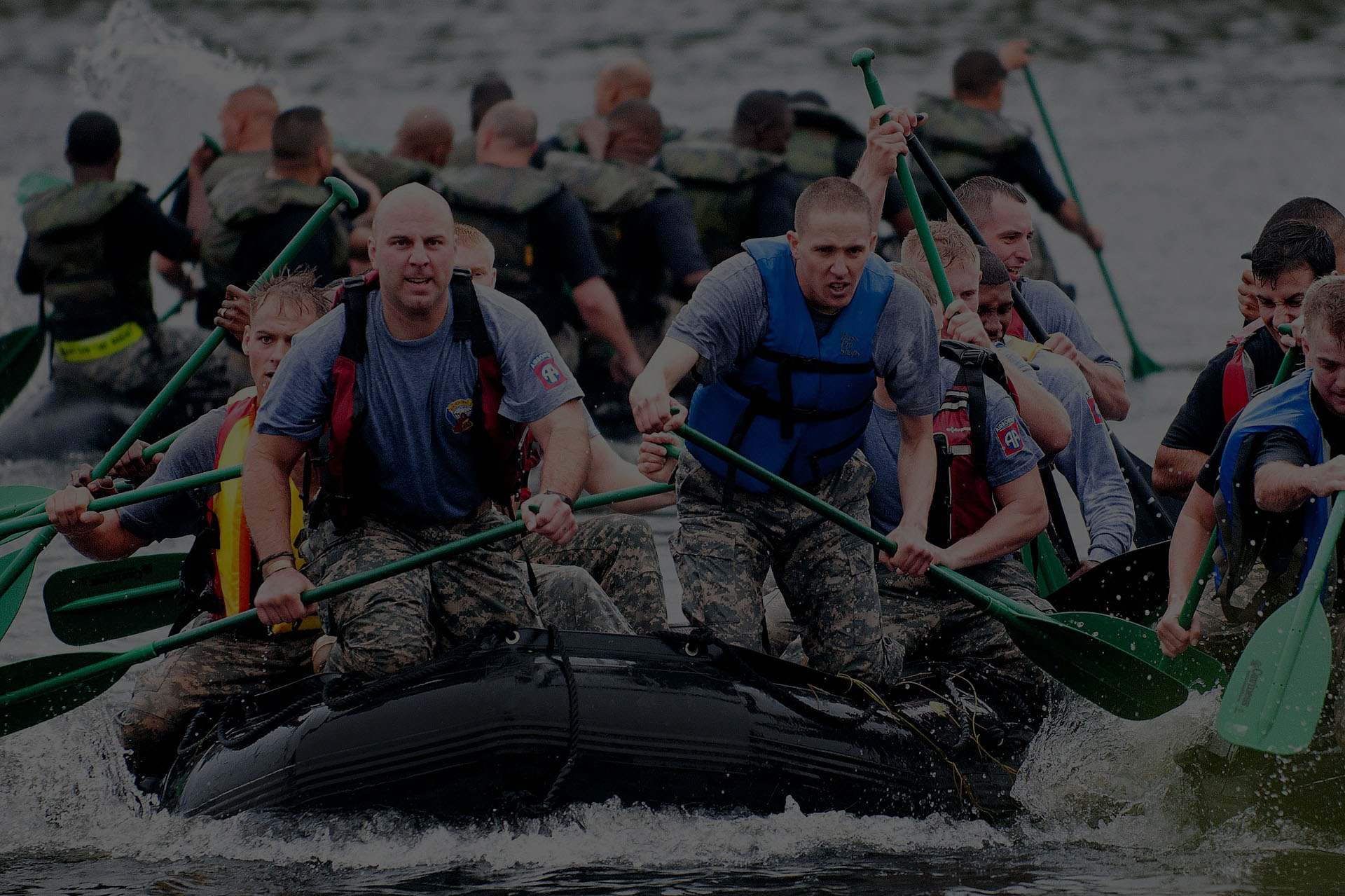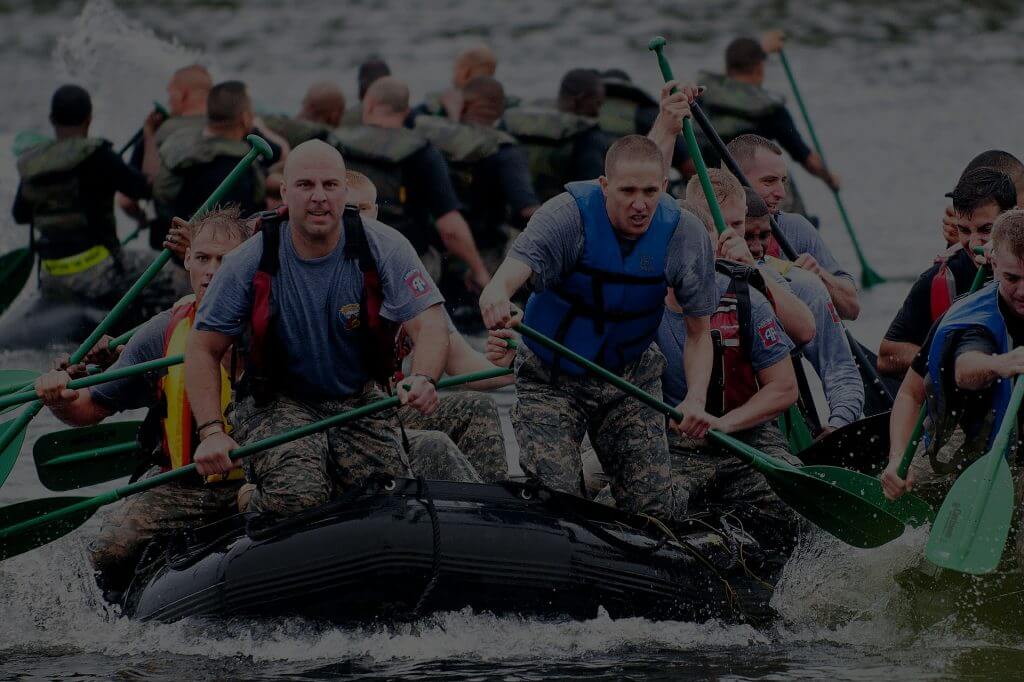 Who Are We And Why Does Your Success Matter?
---
Credentialing is about the future of your workforce. Credentialing is about the profession you choose and the systems of culture and continuing education that advance your career. Credentialing is just one of the super powers of growing a business and making all the cool kids want to get in your field.
The consultants of The Communicators are passionate about the value that credentialing brings to the world. We've been helping certification leaders find the way and enjoy the adventure and the journey of growing a certification.
Even though many say they want to work with the best consultants they can find, clients make their choice to hire us based on these factors:
They believe "we're the one"
They find the vibe with our thinking and recommendations
They believe their team will follow through—to the goal– because our maps and guides (consultant-coach-facilitators) are that good
We are the go-to guides for certification leaders. We help the profession tell the right story. We help you put the value and visibility in all of the moving parts of your brand so you can share the correct, concise story with the people who have earned your "marks."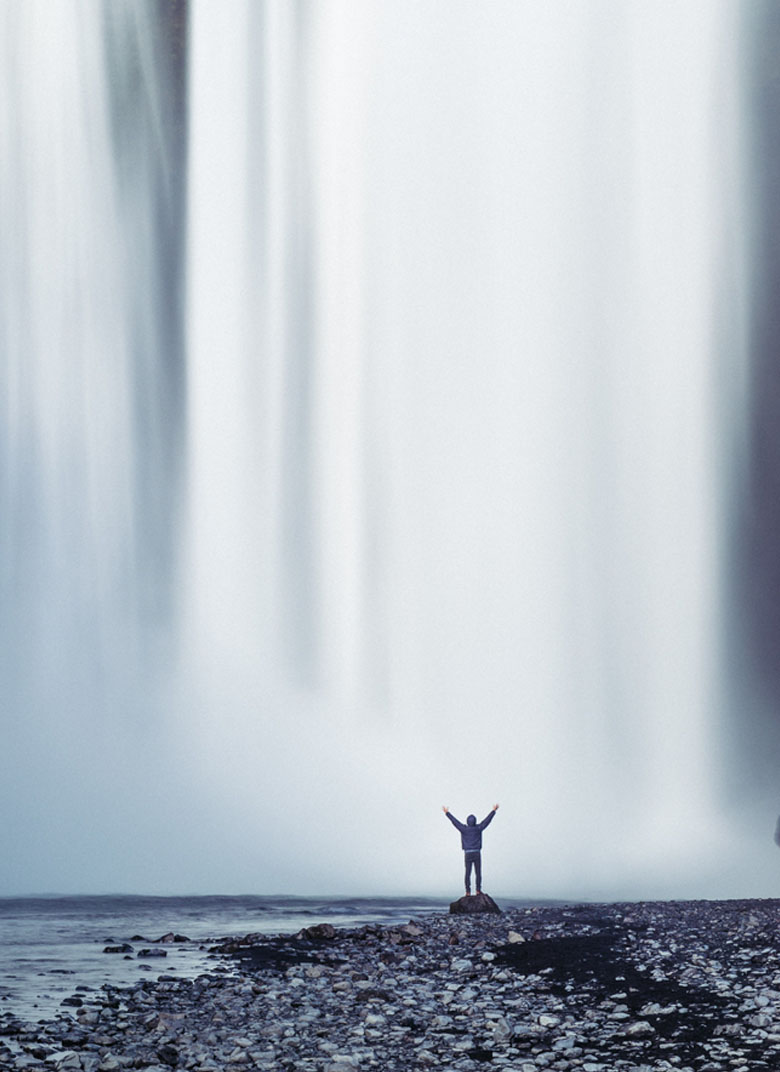 Beliefs
---
We believe someone out there needs you—your service, your certification, your customer experience. You are unique in all the world — in all of history — and the thing you have to offer, whatever it is, is something only you can do, something that will serve someone's need.
Communication and story telling is about finding a way to make a difference in the life of someone who needs to hear from you.

When we celebrated 5 years in business as a certification commission we sent announcement to the thousands of people who have included themselves in our ranks of candidates, customers, supporters and many others. Georgia's wisdom and expertise turned our volunteer passion into success. She's been with us from the start and taught us all the ropes of the certification business.

–Natalya Mytareva, CoreCHI Managing Director
— Alejandro Maldonado, CHI-Spanish Chairman Certification Commission for Healthcare Interpreters

The Communicators are truly experts in the field of certification and perfect guides for our industry. Right from the beginning, they showed an enthusiasm for the project far beyond any others. Georgia is thoughtful, thorough, experienced, professional and fun. She's flexible, creative and adapts as research and resources dictate. We could not be in better hands.

— Cary Oshins, Director of Education, US Composting Council; Director of Certification, Certification Commission of the USCC

We chose Georgia to facilitate our first strategic plan creation with the certification board for QualityPro. Much was unprecedented. She stepped up to the challenges and began immediately to truly understand our needs, helped us set expectations for the meeting, laid out a process and agenda, and organized the resources we needed. She worked closely with the entire board, me and NPMA leaders before the meeting to ensure that when the group came together we were already on our way to the finish line. Most importantly, I was delighted when my board's expectations were exceeded.

— Allison T. Allen, Director of Certification, QualityPro, National Pest Management Association
REFERENCES
Customer experiences, God-given talents and the influence of thousands of remarkable people all contributed to the one-of-a-kind services and methods we've created. Customers are the reason we look forward to every day. No two are the same and they amaze us with their stories and dreams.
We believe in building enduring relationships with clients and to understanding and meeting their needs with service beyond their expectations. We become business partners with our customers. We have enjoyed the trust, creativity and challenges of more than 600 national and international associations and certification organizations over the past 40 years. Our customer showcase spotlights a few, fascinating and fun engagements.
Our Most Remarkable Clients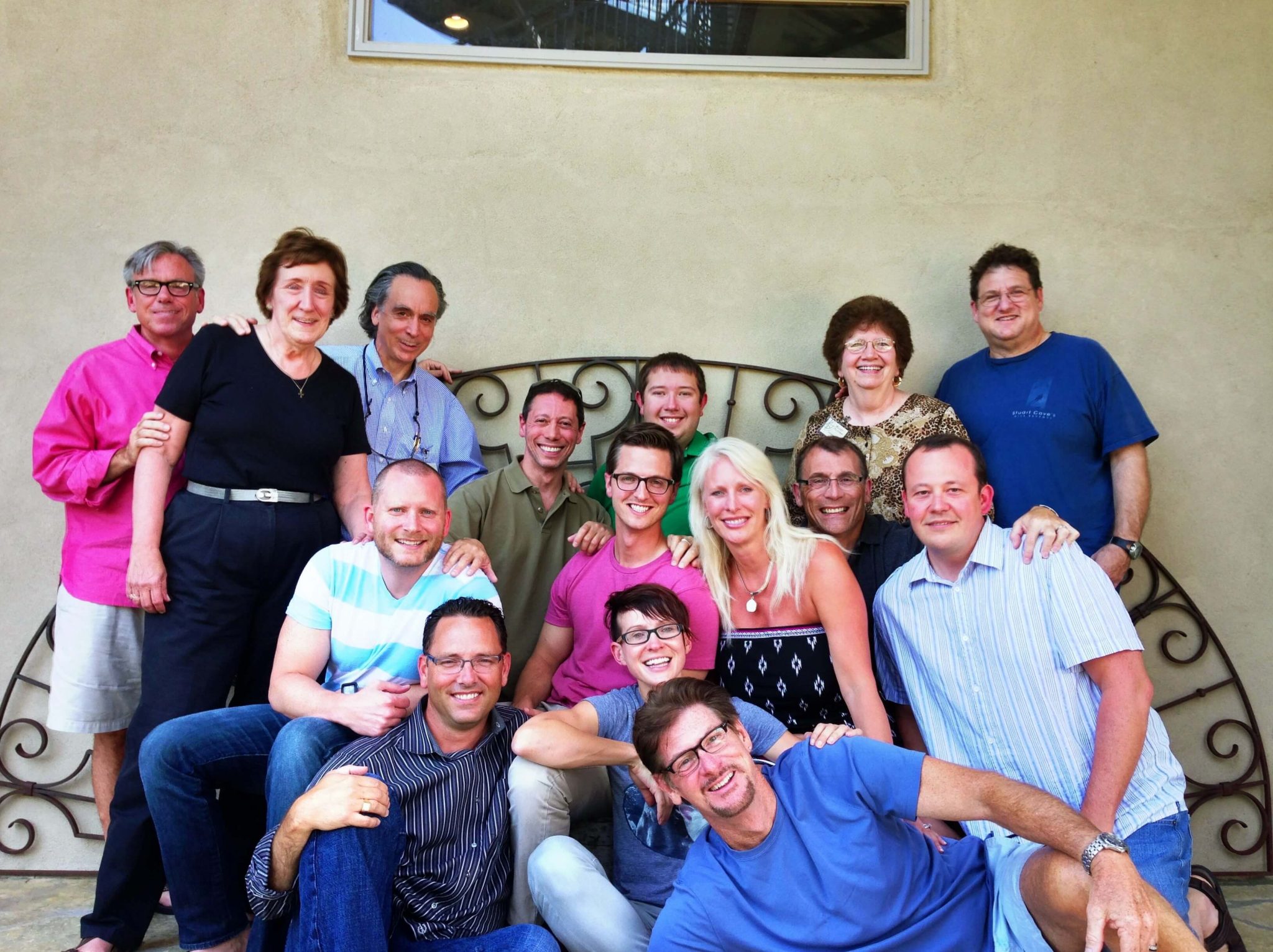 When you commit to working with The Communicators, here's what's going to happen.
Your investment in enthusiasm starts to pay off
You already have a lot of ideas. Hours of energetic brainstorming with your staff, plus ideas coming in to you by email from officers and vocal customers become more meaningful. You get the immediate benefit of our firm's 40 years of working with more than 600 national organizations and professional service companies.
As you and your team talk to us, we listen and sketch maps—on paper and our computers. Before your eyes, we are turning your wishes into concepts and then creating strategies—three or four, not too many, that will create that connection and understanding you desire through communications, in many forms.
Some of the best days of the month are when you have creative sessions and workshops with us.
---
We love the smiles when we walk into your office or begin a meeting with your staff or board of directors. Most of the time we hear "This is great! The help we need is here!"
The magic happens when we are together and you have an accomplished feeling of knowing how your communications will look and work. The better convention, the annual meeting presentation, the relaunched website or the more realistic database goes from hazy or fragments to specific visualizations and outlines of how it will achieve your goals. Essentially, we don't go away and try to address your communications issues without you.
The answers are not in our office—they are in your head, your people, your dreams and in the conversations with your customers and members.
Together, we'll start a fire under the time and money you invested
---
in strategic planning and sending your staff and volunteer leaders to conferences and marketing workshops. Many national organizations and professional service companies pour time and money into technology solutions, upgrades and travel, all in pursuit of ways to connect stronger and longer with customers, members and certification candidates. The business experience and strategic mind to make a difference and "connect all those dots" is what executives actively seek and find with The Communicators.
Professionalism, ethics and standards of practice goes from talking a good game to attracting members and new customers.
---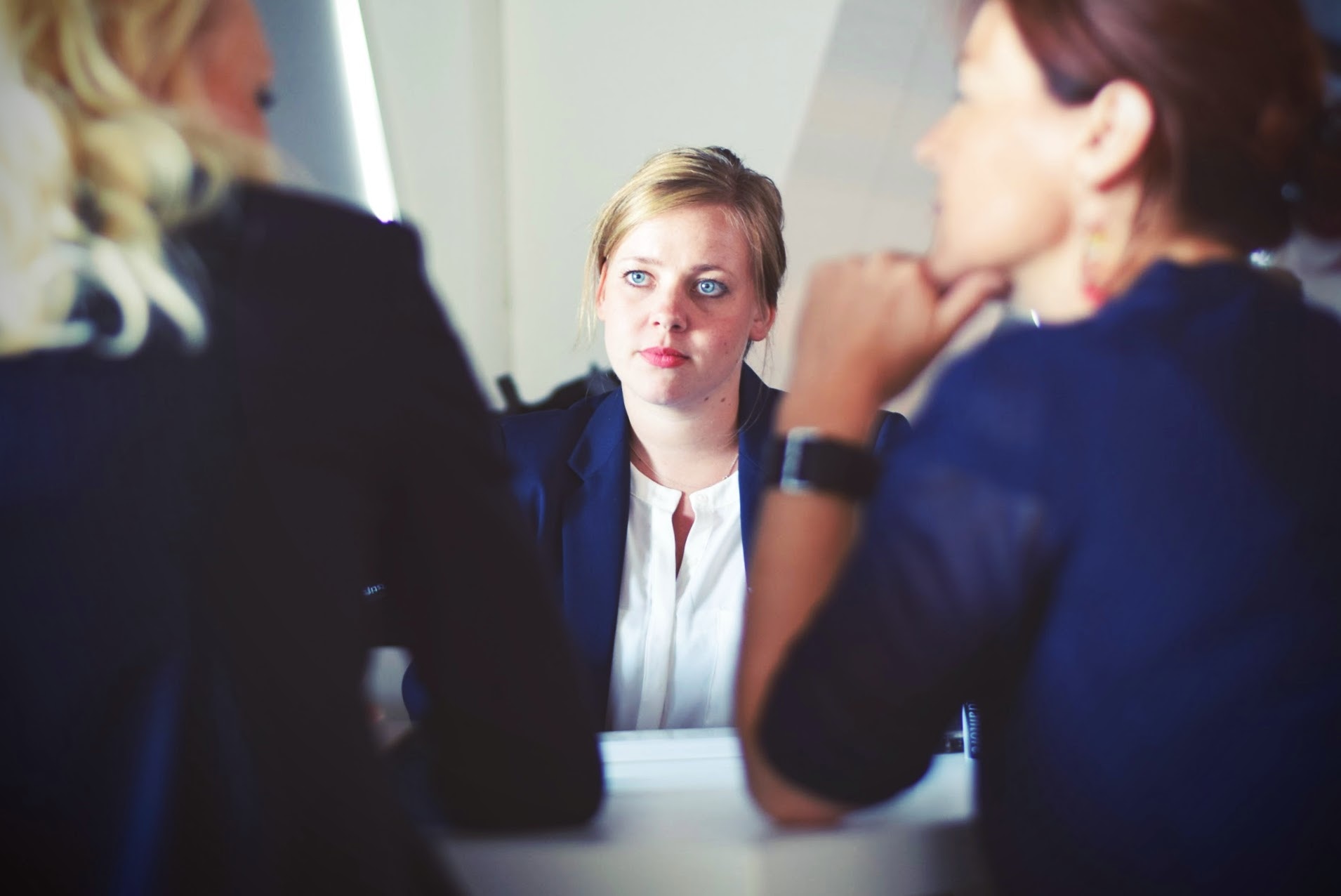 How many times have you seen $300,000 or more invested in developing a certification program or a professional development package for in-person and online learning, without knowing, for sure, it will sell? That's a scary position. With us on your team, you have the master planners and implementers of hundreds of professional development and certification programs in America.
The point of all of this is to attract and serve members and new customers, not to get caught up in your own processes and issues arguments. We've created the maps for many professional development and industry-education programs so we can tell you where you are, if you are lost, if you are stuck, or if you are closer to seeing results than what appears. With us, there's no sugar coating or attempt to make lemonade out of lemons. If your numbers are down and your customers are finding other ways to keep their jobs or create the winning bid for contracts, through avenues other than your programs and credentials, we'll help you do something about that.
Your website becomes your perfect employee.
---
For the first time since you created your website, you will have a conversation with us that completely turns around all that you've been told about websites into what you always thought it could be. If you could clone your perfect employee who would it be? Probably you or someone like you. When you work with us, you feel confident that we have the decades of technology depth and understanding necessary to provide what you have in mind and have always wanted. So we don't need to discuss "cool."
Our website leadership and management conversations with you are about what your customers expect you to be and why they refer others to you. Your website, then, becomes you—professional, prepared, credible in the culture of associations or professional certifications, and never boring.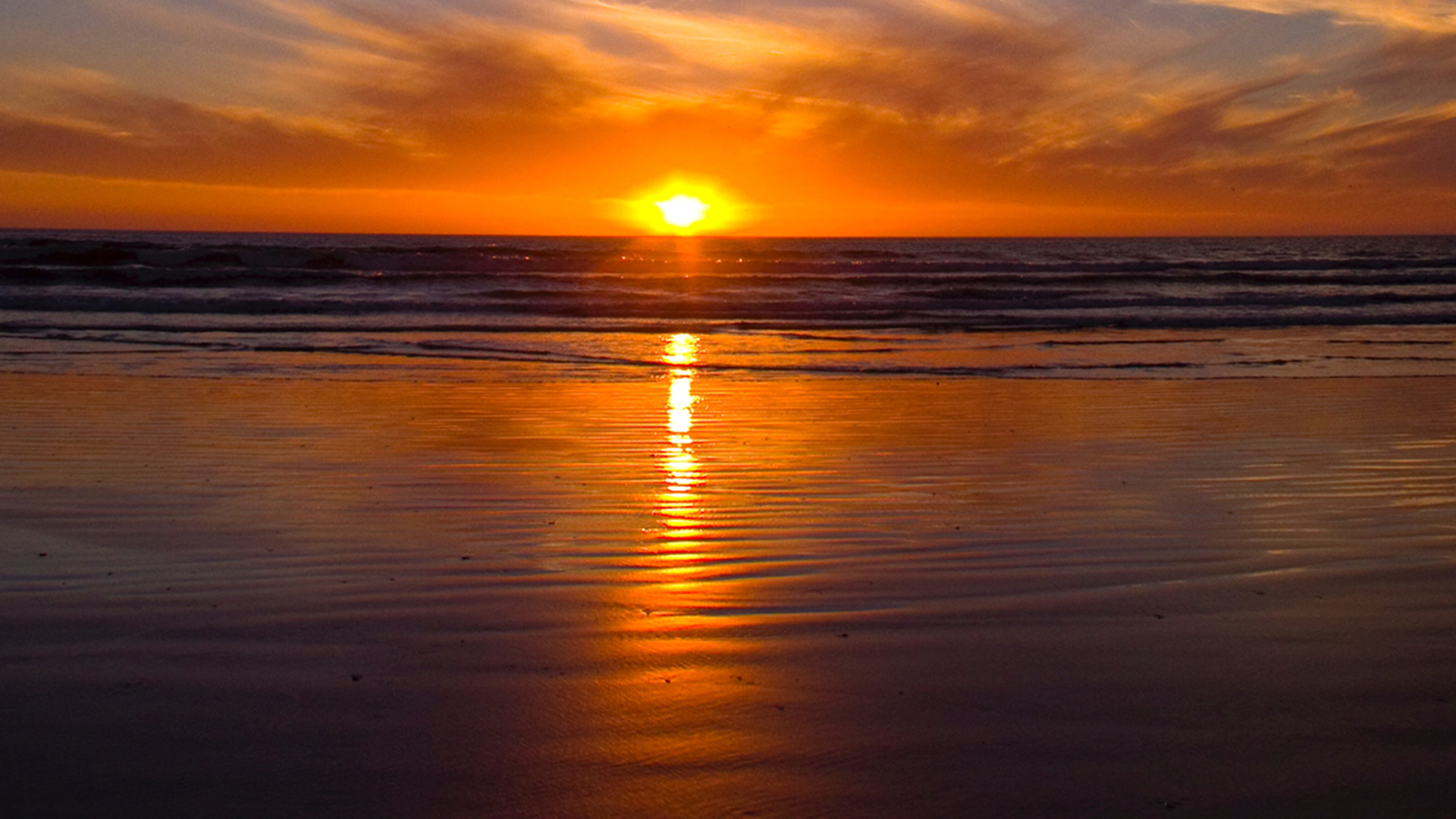 Niche Consulting
Nature's trifecta: Where the sun in the sky meets the water and land.
Niche Consulting + Wishes to Action + Storytelling=The Communicators trifecta
If growth is what you want, that's niche we do best. You can learn it and master it when you work with The Communicators.
What happens when you stop trying to copy others and start emphasizing what makes you different?
When people ask us "What's your specialty?" they expect us to answer with a communication channel like marketing, website content or alliance building. Truthfully, we're best at helping premium brand industry groups scale. Our clients don't have the same, large-size communication budget their member companies have. That means they need as much efficiency and integration as can be elegantly orchestrated. For four decades, we've established the credibility for the niche consulting firm that helps premium brand professional organizations grow from scrappy to substantial.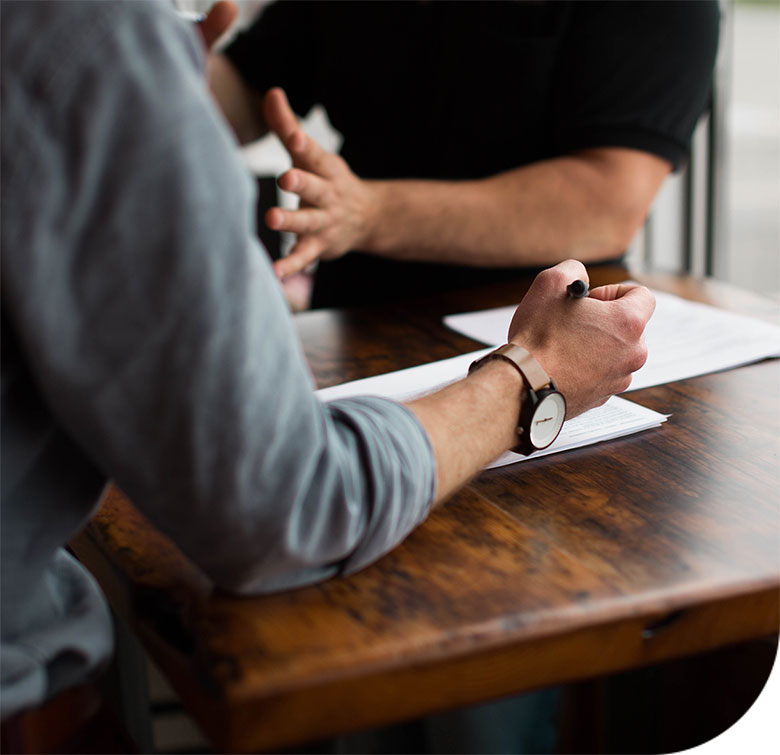 Do industry associations and certification organizations have competitors? Many think they are one-of-a-kind or claim to be the "gold standard" for whole profession or industry type. What your members and customers of professional development services and events see are confusers. They compete for the hearts and minds of the people you represent, whether or not you think that's right.
Niche consulting is so precise and so fitted to your piece of the professional pie that you experience with The Communicators conversations that are powerful, real and different. Niche consulting pulls from your brain and the minds of your team a purpose so pure, so clear, so proprietary, so relevant that it feels like you've captured brand lightening in a bottle. It feels like you go into every challenge and test with the answers in your pocket.
Do industry associations and certification organizations have competitors? Many think they are one-of-a-kind or claim to be the "gold standard" for whole profession or industry type. What your members and customers of professional development services and events see are confusers. They compete for the hearts and minds of the people you represent, whether or not you think that's right.
Niche consulting is so precise and so fitted to your piece of the professional pie that you experience with The Communicators conversations that are powerful, real and different. Niche consulting pulls from your brain and the minds of your team a purpose so pure, so clear, so proprietary, so relevant that it feels like you've captured brand lightening in a bottle. It feels like you go into every challenge and test with the answers in your pocket.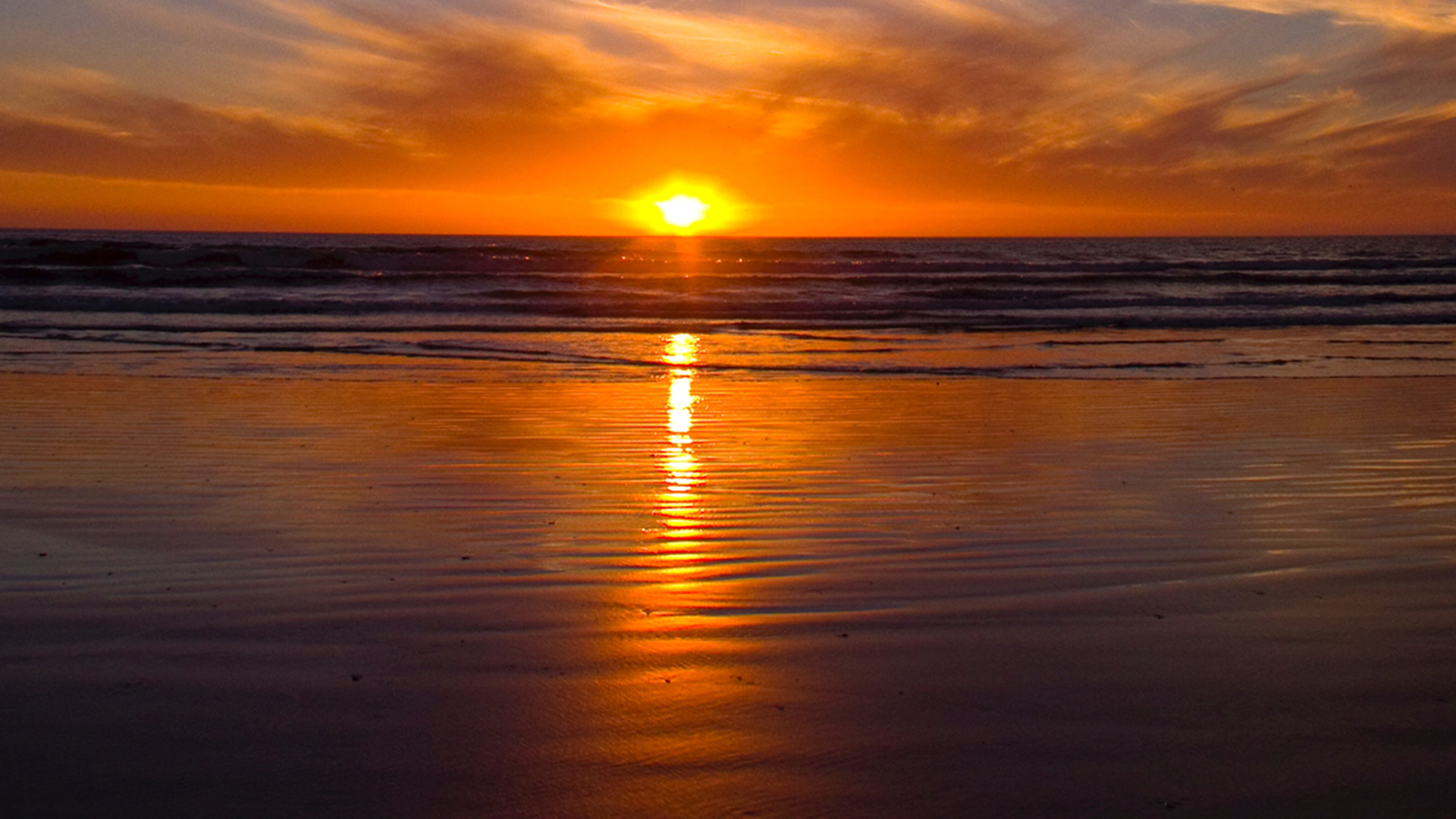 Consulting
Did you know there are more than 100,000 professional associations and industry organizations, just in America? Did you know that many of them have international offices, serving 30 or more countries?
Did you know that every credentialing business and industry organization says they are unique, and so we appear to have a hundred different programs for a hundred different groups? It's not that complex.
What we do for all of them is this:
We help them identify, attract and keep customers, members, alliance partners.
We help them get clear about their story and their value, from total picture to individual conversations and emails.

---
Certification customer creation with clear, direct communications.
Certification is a business that has to attract customers on terms entirely different from an association membership appeal or selling boxed products. More than 80% of certification program owners have a "build it and they will come" approach which ends up flat in the world of finding, attracting and pleasing customers. What good is any business without customers? If you want more customers or need to see your current customers more often for service, Contact Us.
---
Starting or revitalizing credentials programs with highest visibility.
Credentials programs come in many shapes and sizes, whether our clients call it certification, accreditation, registry boards, license or work force assessments. This is a rapidly growing and evolving business with no book, no Google search, no one place where association executives, certification commissioners or training enterprises can go to find the handbook or master plan template to build or rebuild standards, credentials and validation processes.
Most who search actively for all of that find The Communicators and that's a great day for us both. If you want to see what it is like to work with us to create the road map for your certification or standards-based credentials programs, Contact Us.
---
Your strategic plans of action turned into tangible results.
There's a good reason that the word meeting rhymes with beating.
Did you know that more than 70% of strategic plans never implement? Did you know that strategic planning today uses 10 specific tools designed to harness the power of collaborative networks.
Our greatest value, perhaps, is in building a bridge between your strategic thinking and the communications and marketing that connect your purpose to the people you must reach. Then you must influence them in order to realize the lofty goals in the long-range plan. Action plans that we build with our clients have teeth. They contain projects that address the organization's specific needs and options for reaching goals. They have names and deadlines attached to each action, and adequate resources to implement them.
---
A marketing system that is simple, affordable and effective.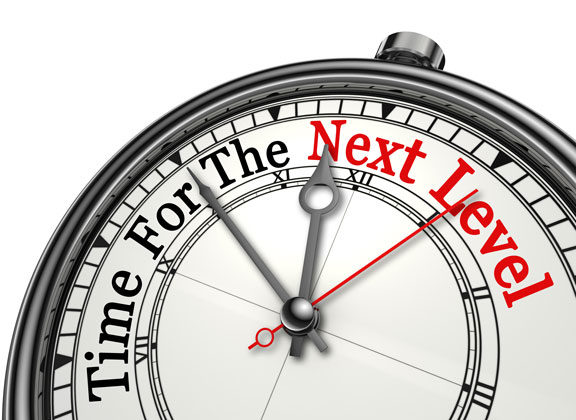 Marketing is getting people who have a specific need or problem to know, like and trust you. It's a simple concept that works every time, when done according to the system and strategy that fits your business.
The confusion, wasted time and frustration of spending money to make very little in return happens when your business confuses promotion tactics with marketing. What if there was a way to make marketing easy-almost automatic? There is and it starts with coaching that helps you understand what drives your business-customers.
Without customers, do you have a business? Nearly everyone who contacts us has the same "communication problem" and it is unhappiness with their ability to attract and keep customers. We provide the strategy, the system for pulling all marketing thoughts and needs together and the coaching to make sure our clients absolutely succeed at marketing.
---
What about our value to you?
If you are a client, how do we demonstrate what we did was worth the time, fees and involvement of your people? For starters, we bring our experience of working with thousands of executives and board members over the past four decades to your assignment. This can save you time and money, if you don't have to start at ground zero. Frequently, we enter the picture when the organization discovers they are on the 10th step of a 200-step journey.
---
We've experienced just about every problem and opportunity that organizations face.
Everything from deep debt to growing so fast the programs get ahead of resources and fail to deliver what the organization promised. That's why we concentrate on separating the symptoms from the real problem, then coming up with the best possible solutions.
---
Solutions need "buy in" so they can work.
We can assist clients in communicating their vision and best ideas to their boards and customers and build consensus for the implementation of the solutions.
---
We work hard at understanding our client's needs.
Long before CRM was a hot topic, total quality and customer communication was the way we thought you had to work to maintain credibility. Indeed, we provide the highest quality service possible in counseling, planning, research, marketing, communications and evaluation. We work even harder at making ourselves as valuable to our clients as they are to us.
And, we take great care to earn the trust each client places in us.
---
How We Help Achieve Growth and Stature
Niche consulting services:
Leadership meeting facilitation
Board of directors reboots and reformations
New certification programs creation and incubation
Recertification business growth
Micro-credentialing program creation and communications
Test development company match ups and audits
Customer retention and engagement
Certification program work flow improvement
Accreditation program work flow improvement
Workforce initiatives and collaborations
Industry-education program development and launch
Marketing, communications and branding
Candidate management system architect
Continuing education initiatives
Training provider CE approval programs
---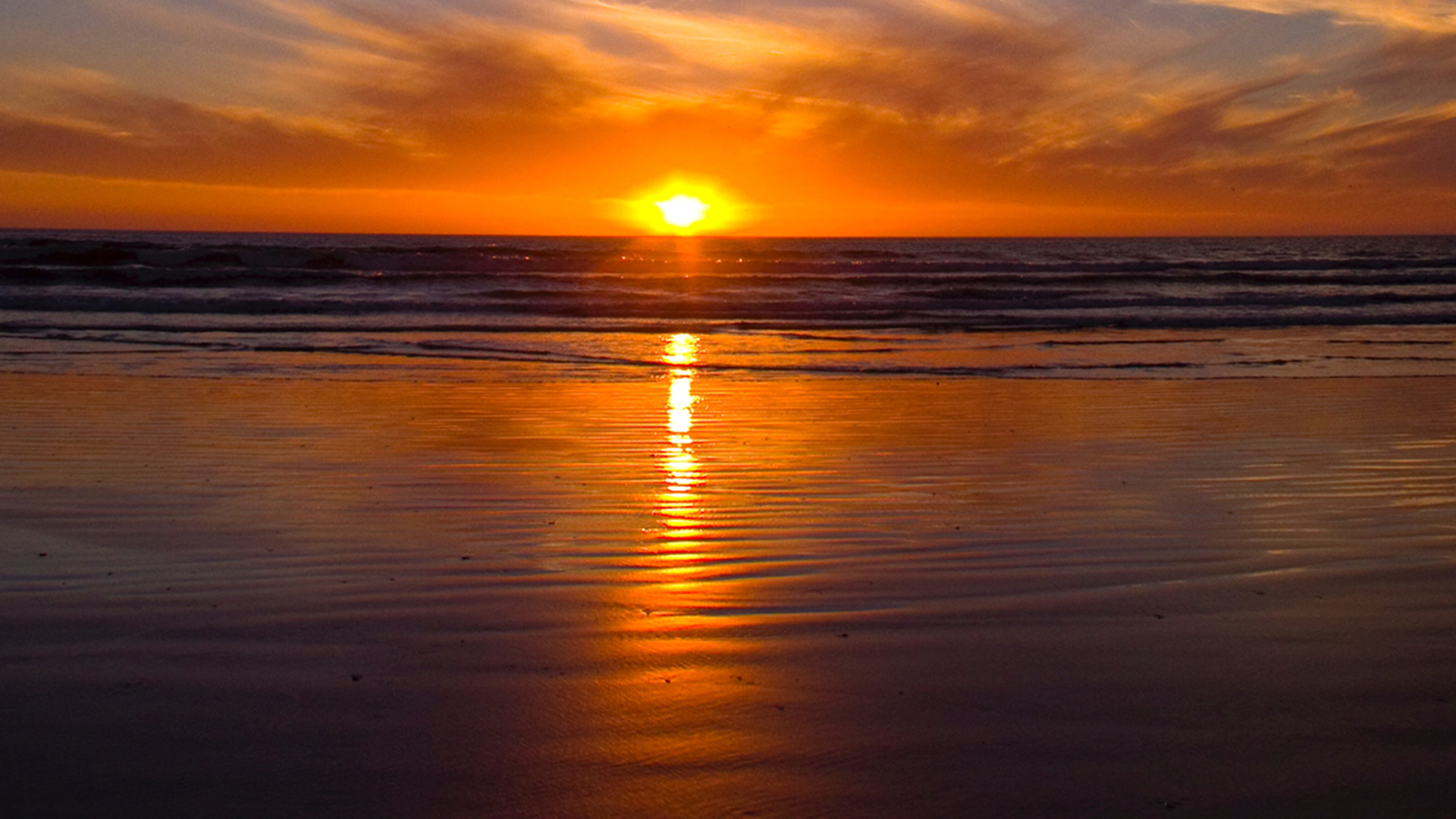 Wishes to Action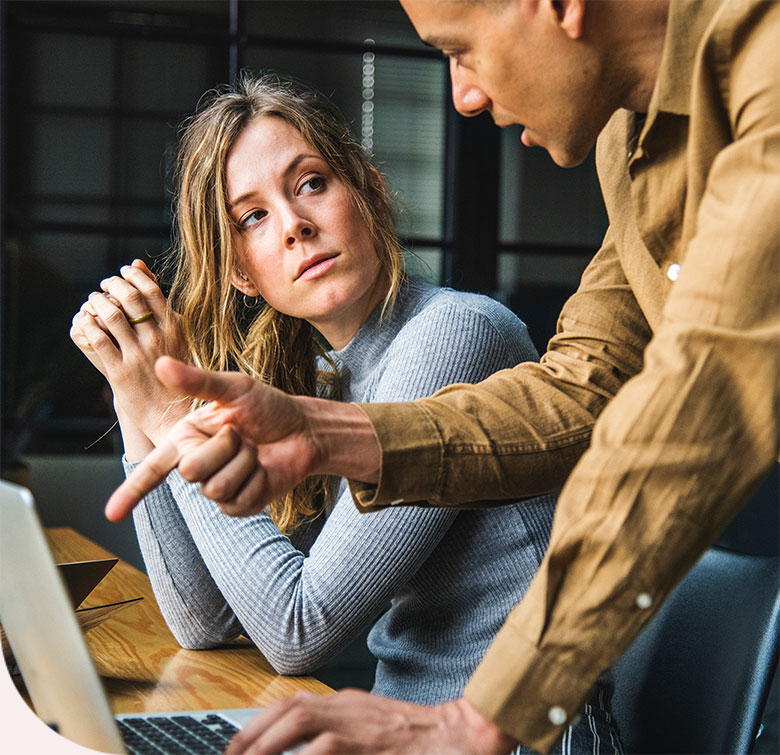 Our clients are the most brilliant thinkers and creators in their profession. They have big ideas and imagine futures redefine how we work, build relationships, change lives and fulfill dreams. They create wealth and provide career paths for millions of people.
Abundance is a problem for our clients. They call us when they have too many ideas, more email and input from constituents than they can sort or act upon. Instead, they want to create, to discover, to explore, to pull out the stops and just let the great work begin. The other side of their brain takes over and checks spelling before they complete a paragraph. That other side says why things won't work before doing homework or checking with the customer to see if there is another point of view.
From this turmoil we invented the Wishes to Action consulting and productivity and customer joy went through the roof.
If you have ever led or participated in a team to implement a project or program which ultimately did not produce the desired outcome or came in late or over-budget, you know very well the disappointment and discouragement that results, let alone the possible ramifications for career advancement, etc.
Based on its 30 years of experience in helping more than 600 associations and other organizations design and implement many kinds of projects, TC has the capability to help your organization design a Wishes to Action journey which will enhance the creativity of your team, their motivation and ability to implement the project on-time and on-budget.
Instead of trying to boil the ocean, we take it one wish at a time—one step at a time.
These are the typical challenges we find and here's the good news—we found the cure:
It's basic human nature in our American culture to rush ahead rather than spend time thinking and examining deep-seated, fundamental beliefs and personal motivations. We'd rather do than plan, even if we don't really have a clear idea of what we are supposed to do.
For many, pride prevents us from not admitting that we may not be natural leaders.
Neither goals nor the action plan to accomplish those goals are clearly identified.
The project team or group does not have experience or training in creative problem solving or design thinking.
The people involved find it easier to shoot down new ideas than to creatively support and expand an idea and to collectively develop the optimal course of action
People on the team continue to act as individuals rather than as members of smoothly functioning team.
---
Here's more good news. Because we settled this wild territory, drew the maps and documented reality every day in our journals, we have the Wishes to Action Guides and wisdom.
Without a well-traveled guide and map, here's what might happen instead:
The project team and its leaders lose credibility and stature as the project progresses because budget overruns and broken commitments occur when the money and staff time run out about the time people thought they would be at the middle or end of the project.
Projects take twice as long and cost twice as much.
Weaknesses in the project design become big mistakes down the line and then often the hunt for a scapegoat begins.
Poor communication abounds - people don't listen to each other and problems remain unsolved and opportunities undeveloped.
Blame and shame, the exact opposite to creative problem solving, becomes the key driving energies.
No one ends up the winner -- not the project team, not its leadership and not the organization footing the bill and expecting a result.
---
Imagine if we could all benefit from experiencing new ways of seeing our point of view and that of others without having conflict or competition over trying to convince another before the best communication occurs.
This is not about changing anyone's mind on a topic. It's more about better human connectivity through a deeper appreciation of the rich and textured diversity included in all points of view.
We get to deeper appreciation when teams look at the facts rather than hone in on beliefs. We look for gaps in knowledge and either try to fill them or be able to account for them.
Let us help you turn wishes to actions.
---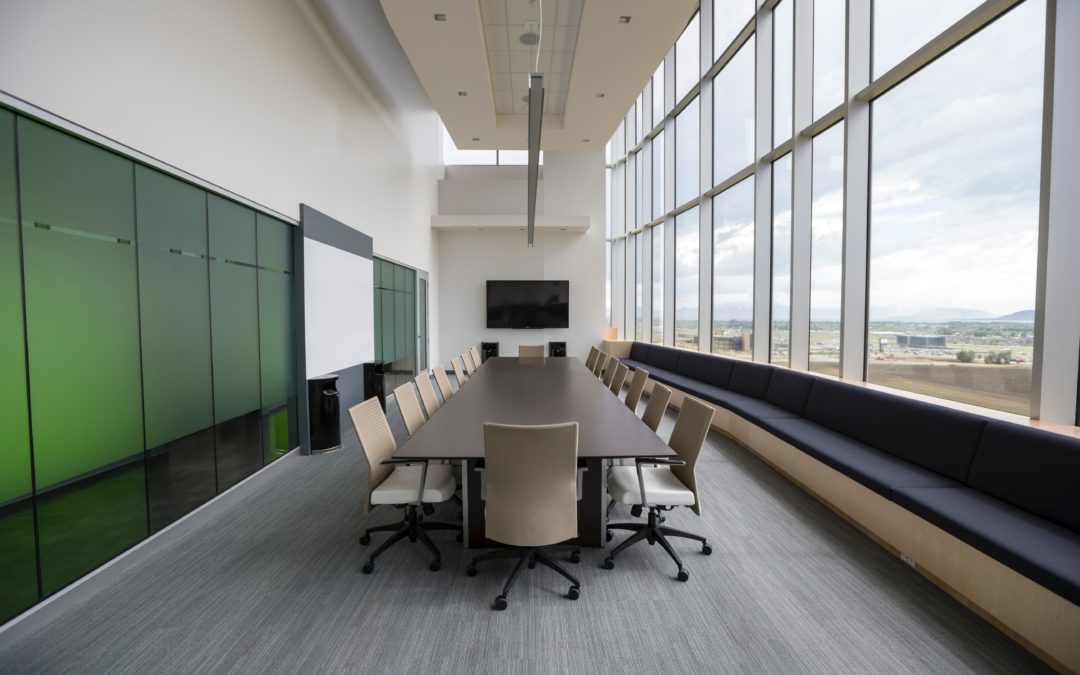 Why Does This Work? Every Time?
We've experienced just about every problem and opportunity that organizations face. Everything from leadership issues and no growth to growing so fast the programs get ahead of resources and fail to deliver what the organization promised.
That's why we concentrate on separating the symptoms from the real problem, then coming up with the best possible solutions.
We create the environment for productive work sessions that exactly match our clients' expectations
As you and your team talk to us, we listen and sketch maps. We ask questions. We fight for clarification and allow no assumptions.
We turn your wishes into concepts and then create strategies that are "right size" for you, so that you absolutely succeed at each step.
---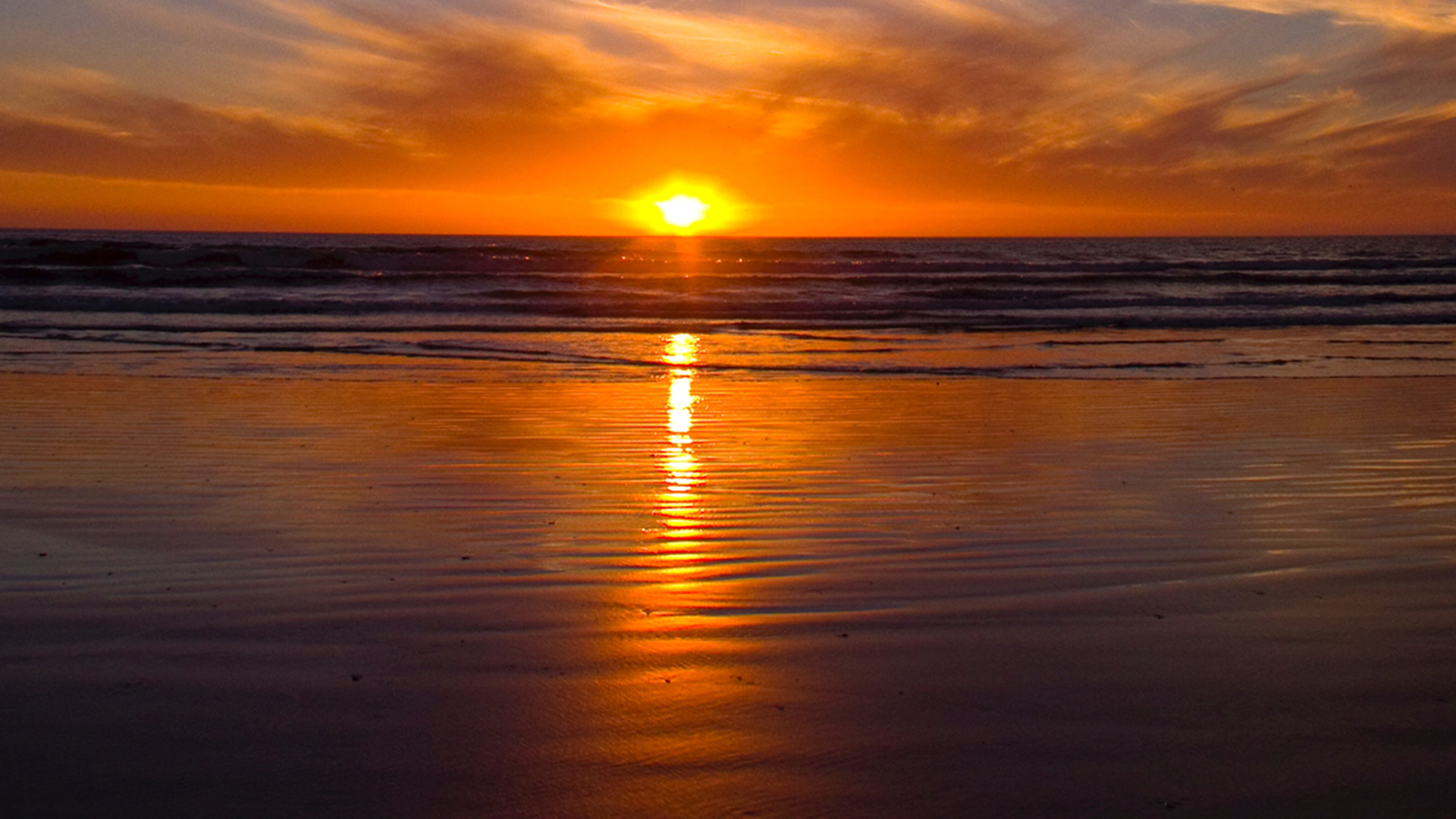 Storytelling
When you're ready to bring your story to life, here's what you'll learn and deliver better.
Truth
Every story has facts and details. Truth is the story we tell ourselves about what those facts and details mean. We constantly struggle with what is truth and what is real. How do you show your integrity? How do you let your imagination take others into something you believe in; yet, they have never seen or experienced before?
Truth matters because it gives meaning to facts and details. Truth keeps you from overstating or overpraising.
---
Empathy
Modern storytelling is about a narrative and brain science—how humans give and accept information. In the past, stories came from elders telling you what is right and wrong. Today, stories meet people where they are at, then makes them feel good and confident about the decision they will make for their life and business.
To be more effective in the world of others, deep listening and learning new languages, such as the languages of different professions, is as essential as air and water
---
Connection
Who are the people in your story? Storytelling is the source code of humanity.
Data and numbers have no context until we add the story to it. What is that context suppose to achieve in the mind and heart of the other person or many? Just a few possibilities—and we can talk about this more when you Contact Us.
Inspire others to see a new story.
Curate the bigger story through many angles and voices.
Provide confidence in the future story.
Find and strengthen connections.
Facilitate a collective shift in the story.
Invent a new story to solve a problem.
Change the way people think about cultural values and other causes.