Updated October 16, 2023, from Fort Worth
Do You Still Like the Personal Touch of a Letter, Written to You?
I dedicate this page to people who know me already and love to get letters. I'm trying something new in this hybrid world of 2023 and I hope you like it.
The daily look in the mailbox has been momentous ever since I could read and write. Before there was digital anything, we wrote letters. In order to get letters, I have to write letters. I learned the way to get lots of letters was to write letters, every day, and make friends with people who would write back.
I'm still prolific with handwritten letters and I found many friends just as happy with a digital version of the letter experience—individually addressed and focused on their interests. Letters allow a deeper connection and a more thoughtful and intentional way of communication that digital messages often lack.
This NOW page is my letter to you, the friend who stays in touch with me. If you write back immediately, then you may expect this page to change more often than monthly. That's the experiment. I will not publish your letter back to me. Instead, I look for your next letter to inspire me and my writing.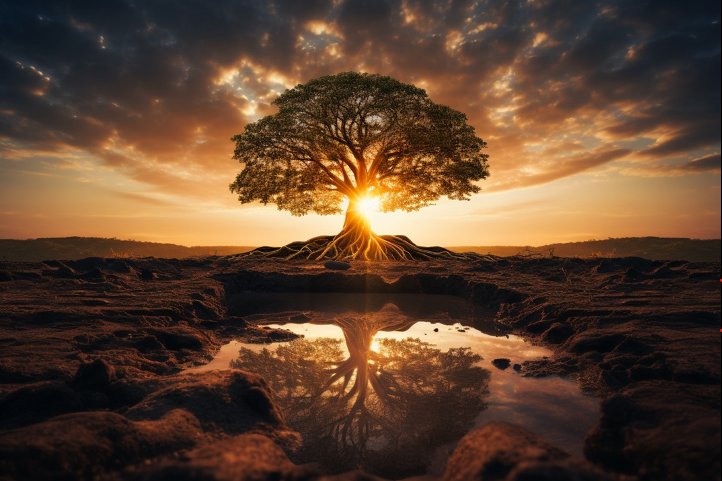 What I'm Doing Now
Welcome to Now. I'm so glad you are here. My news today is useful, fun, and not specific to any project. This is my public show of what's important so that everyone can see why I might say no to other requests.
Discovering other gifted professionals and communicators,
meeting each one on phone calls, and building an online community with them sets my rockets on fire now.
As each one comes out of the shadows and lets their curiosity guide them to connect with me, I hear another story I want to write up and feature in the blog. Everyone has a story and the exceptionally talented minds excel at teaching me something that only they know in depth.
I'm a lifelong learner and a learner for a longer life.
Everything is an exploration and experiment because my co-founders are building the online community that we hoped someone would provide for professionals and communicators with neurodiversity—adults who know the high value of their giftedness.
So far, it's been two years of hard work that is worth it. I deeply love my life. It's not perfect, nothing is, but it is mine. I'm clearer than ever about what I'm doing and why I'm here. And that connects with everything I touch. Notice it in the way I show up in relationships, the way I spend my time, and the way I approach every interaction.
The questions matter more than all the answers
I'm at the age where I can see that I spent the first half of my life asking questions —in school, at work, and in client situations about things I was told to think. This second part of my life, however, I've been asking questions you're not supposed to ask. This is far more interesting.
My life and work are in transformation and 2023 was the year of the life quake, as Bruce Feiler calls it in his book Life Is In The Transitions. "A lifequake is a forceful burst of change in one's life that leads to a period of upheaval, transition, and renewal."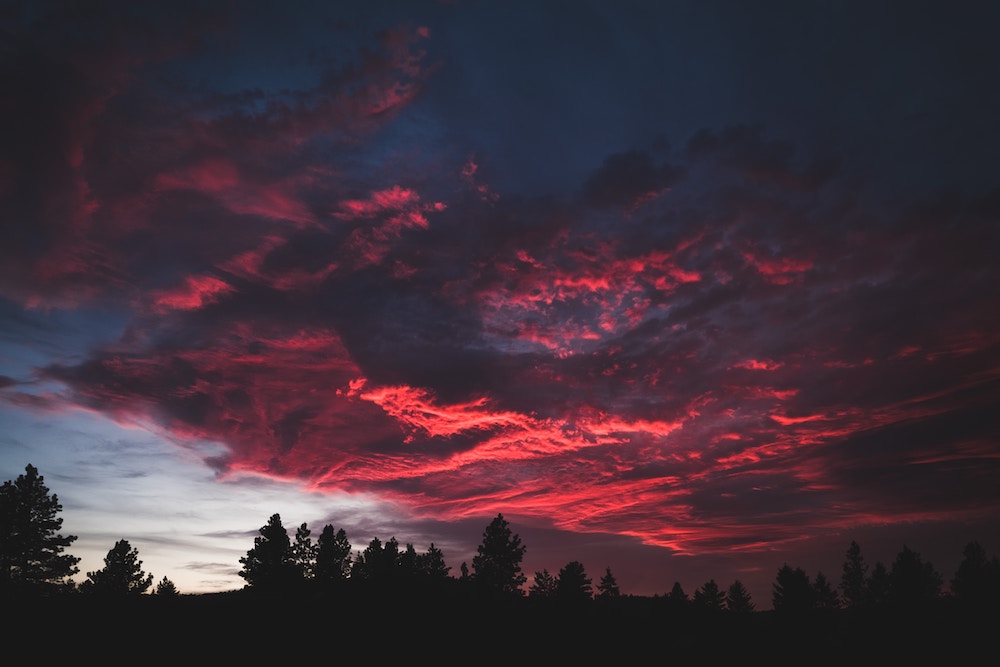 Here are the questions driving the transformation of 2023:
Are gifted adults living in a not-so-gifted world looking for each other or a community?
What are the thoughts and challenges of the gifted professional and communicator? Do they want the wisdom, experience, and networks of relationships I built for the past 40 years?
Who wants a safe place kind of container to explore the world as it appears to the super smart, highly sensitive, empathetic professionals and communicators?
Beyond me, who else is obsessing about brain science? Who wants to learn more about what's inside the mind of the gifted professional and communicator instead of what the world keeps pressing with external expectations and egos?
What can I harvest from decades of work with high-performing executives and innovative entrepreneurs when I was the driver of game-changing professional development and certifications to American-created organizations? What value is the past beyond lessons learned and networks of relationships that last?
What stories and articles shall I offer to exceptionally talented professionals that they want from my quests for frameworks and secrets for growing a profession, a future workforce, and a happier life?


Writing for Online Subscribers and Consulting
I get inspiration from other professionals and communicators. Many are authors with books that teach me something more or something new about humans. I put equal weight on connecting with what's inside of us as much as connecting with nature and other people. I'm wide open to receiving inspiration from any talented person. I just noticed that women come forward faster to reveal their ability to connect.
I believe most of the answers we seek are already inside of us and it takes a lifetime to appreciate that and then more effort to stay curious and humble.
As long as others keep telling me I am the best consultant they've met, I'll keep it up. Listening, deep understanding, interviewing that teases out fascinating facts of a story, and summarizing in writing are my consulting strengths.
I am a journalist, writer, storyteller, and consultant to leaders in a wide variety of professions and industries. I am a founder, widow, and catalyst. I am not a therapist or coach.
As a ghostwriter, I've seen my work in hundreds of national publications and specialty platforms, all with the byline of my client. For the next several years, I will show up with my identity and publish on as many platforms as there is a collaborative connection with the editors.
I'm interested in getting letters—real letters back. I'm not answering unsolicited pitches or phone calls that show up as "potential spam".
I have no angst with a blank page as a writer. My problem is the opposite—time to complete everything that is in draft pages. My digital folder has more than 250 messy first drafts, waiting for headlines, pictures, and some rewriting.
I'm counting on letters from you to give me clues about which draft is worthy of more writing. Areas, where I have the most drafts, include the lifestyles of professionals, multiple transitions in life and careers, brain health and well-being, creativity and innovation, and adventures of writers. Topics not in my wheelhouse include politics, tech startups, finance and investing, and sports.
Reading for Writing
If you ask, I'll tell you what I'm reading now or this year. Generally, I don't read articles with lists of books someone else is reading. There are too many good books and so little time. I read nonfiction and I convert margin notes rapidly to something I'm writing on now or within the month.
Books are one of the highlights of my life. I was the child who waited for the bookmobile each week and checked out the maximum number of books. Getting on the bus to go downtown to the main library and growing out of the children's area into the stacks for grownups was my expression of independence and worldliness.
Everywhere I've lived and moved, the first thing you notice in my house is a library. It's the main room with other areas allowed, such as bathrooms, bedrooms, and private offices with fireplaces and indoor waterfalls.
More important that what I'm reading now is why I'm reading: Constant study of other writers and their works. To write well I have to read to sharpen vocabulary, expand emotional intelligence and wellness, develop critical thinking skills, improve focus and concentration, reduce stress and the brain's rate of decline in old age, and mostly, to learn about people and what makes them human and a life well lived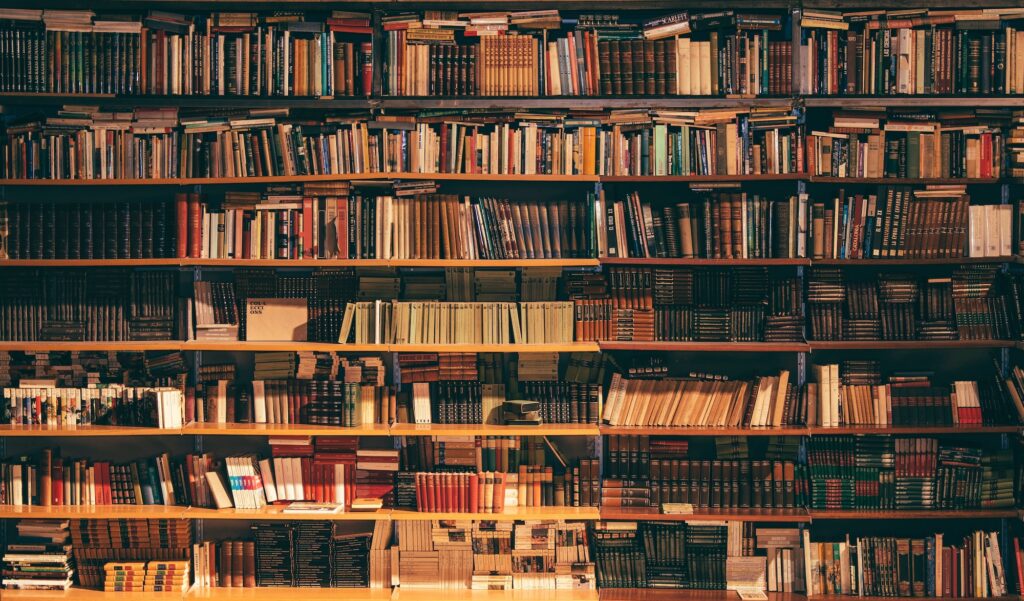 Is There Still a Book In Me? And Who is Lining Up at the Bookstore Waiting for It?
As a writer, I've kept great notes and often wondered if anyone would buy my book if I wrote it—about my life and the constellation of hundreds of thousands of professionals I've met along the way. Even though I lived it, I always thought nobody would believe this happened. The truth is really stranger than fiction.
I'm famous for many things others desire and famous for situations you never want to live through.
Now that the founder of what is now my company died in 2023 and ended 42 years of a great run of unconditional excitement, satisfaction, love, creativity, and prolific entrepreneurship, it's time to answer the big question: What are you going to do with all of those assets and experiences and networks of friends, colleagues, and subscribers?
This is a multi-hyphen question and needs a multi-hyphen response. I believe it will take more than me—probably my community, to answer this question: What is the book that needs to be written by you?